Best Hair Transplant
The Best Value on Hair Restoration in Los Angeles Follicular Unit Transplant (FUT)
Best Hair Transplant offers the best prices on FUT hair transplant procedures in Los Angeles
Follicular Unit Extraction (FUE)
Best Hair Transplant offers the best prices on FUE hair transplant procedures in Los Angeles
Laser Hair Restoration
Best Hair Transplant offers Rx-grade at-home laser hair restoration products for the lowest price available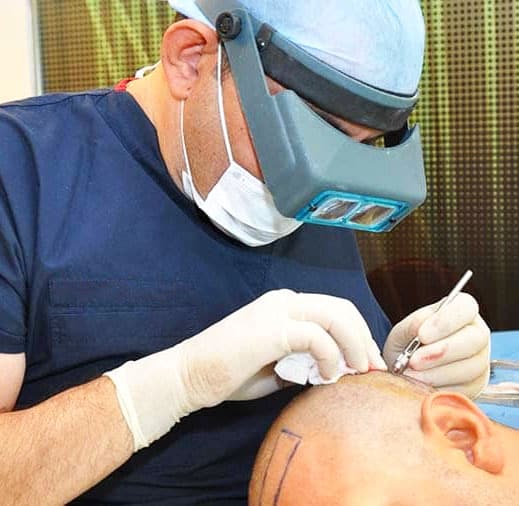 Learn About Best Hair Transplant
The Best Bang For Your Buck!
It's a new era for hair restoration procedures and we're excited about the future. At Best Hair Transplant in Redondo Beach, we take pride in offering the best price on hair restoration services of all types. We focus on delivering quality, value, safety, and impressive results.
We've built our business on referrals and excellent, proven results – all while offering the best prices on hair transplants and hair restoration services in LA. We take pride in our work and never falter on our mission to offer our community FUT and FUE hair transplants for less.
Best Hair Transplant wants to add you to our growing family of satisfied clientele. Get quality hair transplant services from a hair restoration clinic trusted by the community for their transparency and fair pricing. We provide hair loss services in Los Angeles, Redondo Beach, Rancho Palos Verdes, Hermosa Beach, Hollywood, and more. Find out why we really are the very best choice in hair transplants and laser hair restoration services in the area.
Guaranteed Best Value in LA
Permanent Hair Restoration
You don't have to accept male pattern baldness. You have options and Best Hair Transplant is here to help guide you. Take the next step and schedule your FREE consultation to find out how you can regain lost hair and restore your confidence.
FUE Hair Restoration
No stitches
Natural-looking
Permanent results
Minimally invasive
Simple outpatient procedure
Fast recovery
FUT Hair Restoration
More follicles transplanted
Reduced cost
High-quality grafts
Greatest follicle survival rate
Outpatient procedure
Barely-visible scar
Get Started on Your Hair Restoration Journey Today
Free Virtual Consultations
Best Hair Transplant offers complimentary virtual patient consultations
Free Phone Consultations
Best Hair Transplant offers complimentary phone-based patient consultations
Free Email Consultations
Best Hair Transplant offers complimentary online patient consultations
Our Mission
At Best Hair Transplant in Redondo Beach, we believe that hair transplants and hair restoration procedures should be available to everyone – not just the wealthy. And it's not just our name. It's our motto! People from all walks of life deserve to feel the pride & confidence that comes with a full, healthy head of hair. It's our mission to offer hair transplant services like FUE and FUT at the most affordable prices in Los Angeles. We aim to provide high-quality services from esteemed hair transplant specialists without excessive pricing and long waiting periods. We're Best Hair Transplant and we are the best option for hair restoration services in LA!
"Compared to other hair transplant centers out there, Best Hair Transplant is amazing. Not to mention that their prices are basically half of what other docs will charge, maybe even more. Don't think that cheap is worse. If your looking to get a transplant at an amazing price, and for a doc to do an amazing job, look no further. Best Hair Transplant is named BEST for a reason."
Nicholas G. – San Francisco, CA
"I can't recommend this place enough. They are very transparent and helpful about everything, start to finish. Rob is a great help and their doctor is extremely skilled. It's only been 2.5 months for me and I see tons of new growth. I was a tiny bit worried because they're so much cheaper in price than other places but they're so good at what they do. I'll forever recommend this place."
"It has now been about 10 month since I had my procedure with Best Hair Transplant. I could not be happier. I have long thick hair where I had none before and my wife says I look much younger. No reason to go anywhere else."
Michael J. – Playa Del Rey, CA
"Great experience at Best Hair Transplant! Being in the industry, and attending several conferences, I had performed extensive research before picking a provider. Their team is knowledge and honest about the hair restoration process and what results can realistically be achieved. They're extremely professional and did a great job making me feel at ease the day of surgery. To Rob and their amazing team, thank you!"
"From the beginning, when I contacted Best Hair Transplant via phone and in person during my consultations, I felt very comfortable and impressed with the wealth of knowledge and direction I should take in order to get the best results. I also will mention it was much affordable that I anticipated. During my surgery I was very satisfied how the procedure went. I am truly excited and happy I chose Best Hair Transplant and fully recommend their services."
John M. – Pico Rivera, CA
"This is the only place I could recommend for a successful hair restoration. They are true professionals and their priority is the person. They are very honest. They will tell you exactly what you need and won't try to rush you or sell you anything or pressure you. Very sincere about the end result. This is a place you could trust and be certain you're doing the right procedure for your specific need. I can assure you you'll look better."
Antonio S. – Los Angeles, CA
"They were very helpful and patient answering all my questions before and during the consult, and with pre and post-op support. Their doctor is a truly gifted and talented cosmetic surgeon. His bedside manner is excellent and he truly cares about his patients. The staff is experienced, kind and attentive. The value the company provides is great, without sacrificing quality. I would definitely recommend Best Hair Transplant to friends and family, and use them again in the future."
"I had my procedure 2 weeks ago. I was a little skeptical because of the amount of money I would save (you get what you pay for). Not True. I saved thousands of $$$. Their staff are top notch and they personally called me the next day to see how I was doing. I just came back from having the surtures removed. The nurse said everything looks good. I can't say enough about Best Hair Transplant, they are the best!"
Kenny T. – San Francisco, CA
"I was in shock! Their prices were like a third of the price that other hair transplant offices quoted me in my search. They have an abundance of knowledge of hair transplants and what you need to do to regain lost hair. I was lucky to stumble upon Best Hair Transplant. I highly recommend them. To me, there's no other choice if you're looking to get a hair transplant."
Howard S. – San Francisco, CA
"I had a consultation for a FUT procedure and they were very attentive, friendly, detailed, and accommodating. They took the time to explain and answer all my questions. After shopping around I decided to pick Best Hair Transplant due to their competitive price, high-quality staff, and location. I could not be happier with my results! I feel super confident and I'd highly recommend getting a hair transplant at Best Hair Transplant."
Anthony L. – Hermosa Beach, CA
Please Note: Best Hair Transplant is not interested in outside solicitation outreach. Do not contact us regarding any sales or marketing inquiries.
Hours of Operation
Monday - Saturday
8 AM - 6 PM
Visit Us
1970 S. Prospect Ave. Suite 2
Redondo Beach, CA 90277